4 tags
4 tags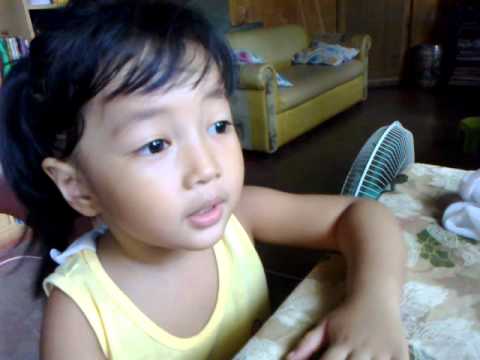 5 tags
Reruns: Honey I shrunk the Kids and Honey I blew...
Revisited these two movies because Rick Moranis is a totally lovable goof and of course, I introduced the idea of how sizes can change to Heaven through the use of a plasma laser beam thingy because we are all made up of matter that can be manipulated by electromagnetic energy. Whatever.  I just really liked all the adventures the kids were having and Heaven loved it too!
3 tags
9 tags
Reruns: The Hot Chick (2002)
Starring Rob Schneider and Rachel McAdams, I totally laughed my late afternoon away with this funny body switch. I recommend that you go ahead and watch it, too. Makes hot summer weather bearable. :)  Happy Summer, everyone!
3 tags
What is the first name of McGyver?
The answer:  Angus
2 tags
An Open Letter to My Cousin
Dearest Jet, First of all, I would like to thank you for your amazing Easter gift. I began using it the next day. I also took your advice to heart on offering my chores to prayers for the souls in purgatory. I immediately felt peace. Now, in everything I do, I offer a prayer for my family, my work, for everybody I love and know. Thank you for telling me the truth. It pained me to have hurt you...
3 tags
Fear
I have been plagued by this fear of failing. Although failure at something is a possibility, the idea of failure to meet the expectations of people is a different kind of circumstance that I would rather not endure. I know that God gives us trials to test us and it seems to me that even before I begin to do what I'm about to do, I have already this heavy feeling of failure. The problem is...
4 tags
5 tags
3 tags
Watch
Another night of stopmotion making!
2 tags
Watch
When I get bored…
6 tags
4 tags
Attraction
Have you ever felt attraction? The kind that draws you to someone and he reciprocates the feeling? It's when you see him and you feel like you're hyperventilating and you can't seem to breathe normally? I remember feeling attracted to someone before and it was wonderful. Those pheromones you read or learn were actually real. However, it happens rarely. In my life, I was...
Note to Self
Trolling on your ex-boyfriend's Facebook page brings nothing but heartache.
5 tags
The Rage
there are times when I feel that i am no longer capable of feeling rage. Anger, annoyance and irritation becomes irksome compared to rage.  The other day, i felt it after a long time. It was liberating at first but then I slowly calmed down to cool my head. It took a lot of self-control but I did it.  However, I was glad that I experienced that again. The last time I felt that was when I...
2 tags
A Man for God or for me?
I attended a recollection and it was great. I met one of the facilitators who was in his seventh year in the seminary. Cute and intelligent. I pretty much liked him instantly. Sadly, he was meant for God. I think.  Unless, of course, he decides to simply give in to the idea of having a family and a new love instead of serving God.  I wish.  The wistful part was that I think he liked me back.  ...
6 tags
Thought bubble
When people say you don't like a person because he/she irks you or you find them creepy, why do they insist that you like them? Can't it be that you just find them creepy? or weird?  I know that most romantic novels begin that the heroine somehow dislikes the hero but then because of underlying tension, they get to connect somehow and hook up. Sadly, in real life, the heroine just...
1 tag
2 tags
3 tags
Twinkle, twinkle little star
3 tags
Heaven and I decide to record some songs. Well,...
1 tag
"Has it ever struck you that life is all memory, except for the one present..."
– Tennessee Williams, The Milk Train Doesn't Stop Here Anymore *This sums up the bittersweetness of parenthood for me. (via juliafierro)
3 tags
2 tags
Selamat siang!
2 tags
3 tags
2 tags
1 tag
3 tags
1 tag
5 tags
A Ghostly Ride
I was on my way home. I hailed a cab and sat at the back. The driver was silent as usual which was fine with me because I just wanted to be lost in my thoughts of seeing him again. As the drive on the way to my house began to begin along the winding road down to our valley, I noticed that the lights that were normally on at the lamp posts beside the roadside were not turned on, I sighed in...
2 tags
"-before leaving my room i turn, and (stooping through the morning) kiss this..."
– e.e. cummings, excerpt from "dive for dreams" (via mitochondria)
"I want to know you. You seem like someone worth knowing. Every day I feel like..."
– Ryan O'Connell, I Want To Know You (via simply-quotes)
2 tags
It's 3 am and I woke up to find that you no longer see me.
3 tags
4 tags
they say that when it hits you it almost always takes your breath away in your eyes i could see one mess of gorgeous chaos and i was lost in them i can settle crushing on you day by day we can stay friends i'll keep this all in but if there's a chance that you might like me i would gladly risk my heart to feel again you confuse me you entice me i can't help getting...
2 tags
For a moment there, the identity of my crush was nearly divulged. My friend, whom I reprimanded over the phone, deleted his comment about it. I don't really want to alienate my crush. I like knowing that he treats me the way he had before and I'm the only one who has all these feelings for him. I don't really notice anything odd on the way he acts around me so I'm assuming...
2 tags
And for a moment there, he held my hand and I wished he would not let go.
2 tags
2 tags
3 tags
It's the 30th Anniversary of Calvin Klein underwear. Yes, I'm fantasizing about him in them. Hot.
2 tags
3 tags
I'm guessing you don't know this and that's cool by me. As long as I get the chance to see you and hear you talk or even just to stand right next to you is all good.  I sang a song tonight and it was for you. Each time I danced I imagined I was dancing with you. Each love song seemed to speak to me as if everything I feel inside was conveyed in them. It could have been your...
2 tags
The lights were dim. The place was packed with people who came to watch them play. This was in one of those street clubs that allows you only to stand while dancing and jumping to the music with your one hand holding your bottle of beer and the other waving up in the air. Nobody cares who is standing right next to who just as long as you are there, enjoying each passing moment with your friends. ...
1 tag
Forget the law of demand and supply. Forget Mesopotamia and how ancient civilizations began. I'm just stuck on being happy over some minor incident of attention.  The "kilig factor" is truly not overrated.
2 tags
Okay, NaNoWriMo is just around the corner…Do I really want to join this time?  Answer in a few days time.